A photo Dedication to my Father: Robert Melvin Marsh (8/22/1931 - 11/27/2020)
Robert Marsh entered into the United States Coast Guard on June 29, 1951 and trained at Cape May New Jersey.
He was discharged on July 7, 1954.
Robert Served on the USCGC White Heath as a diesel engine operator.
(I will add more information as I do more research)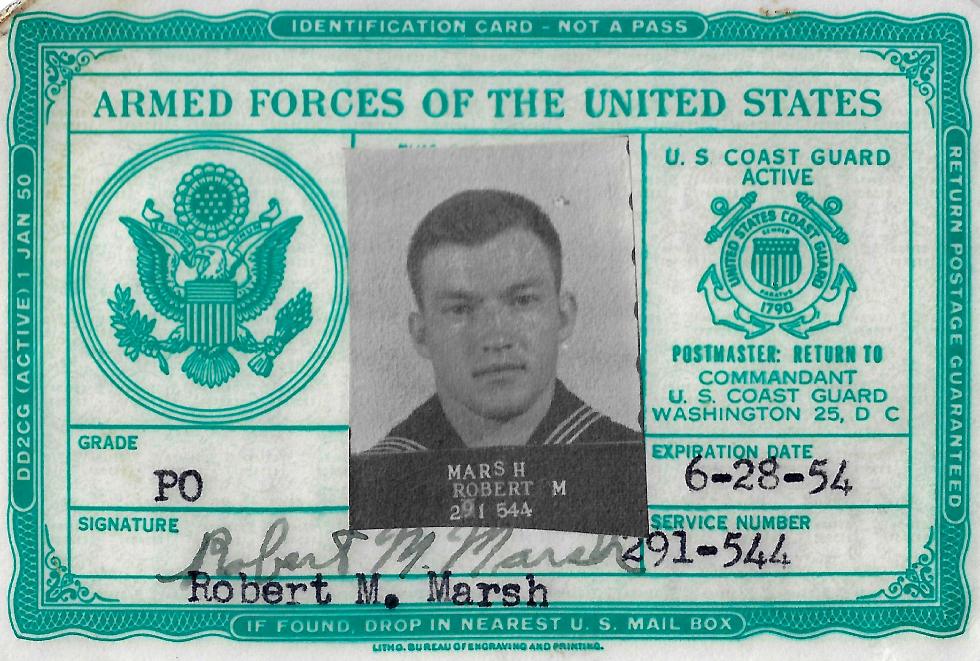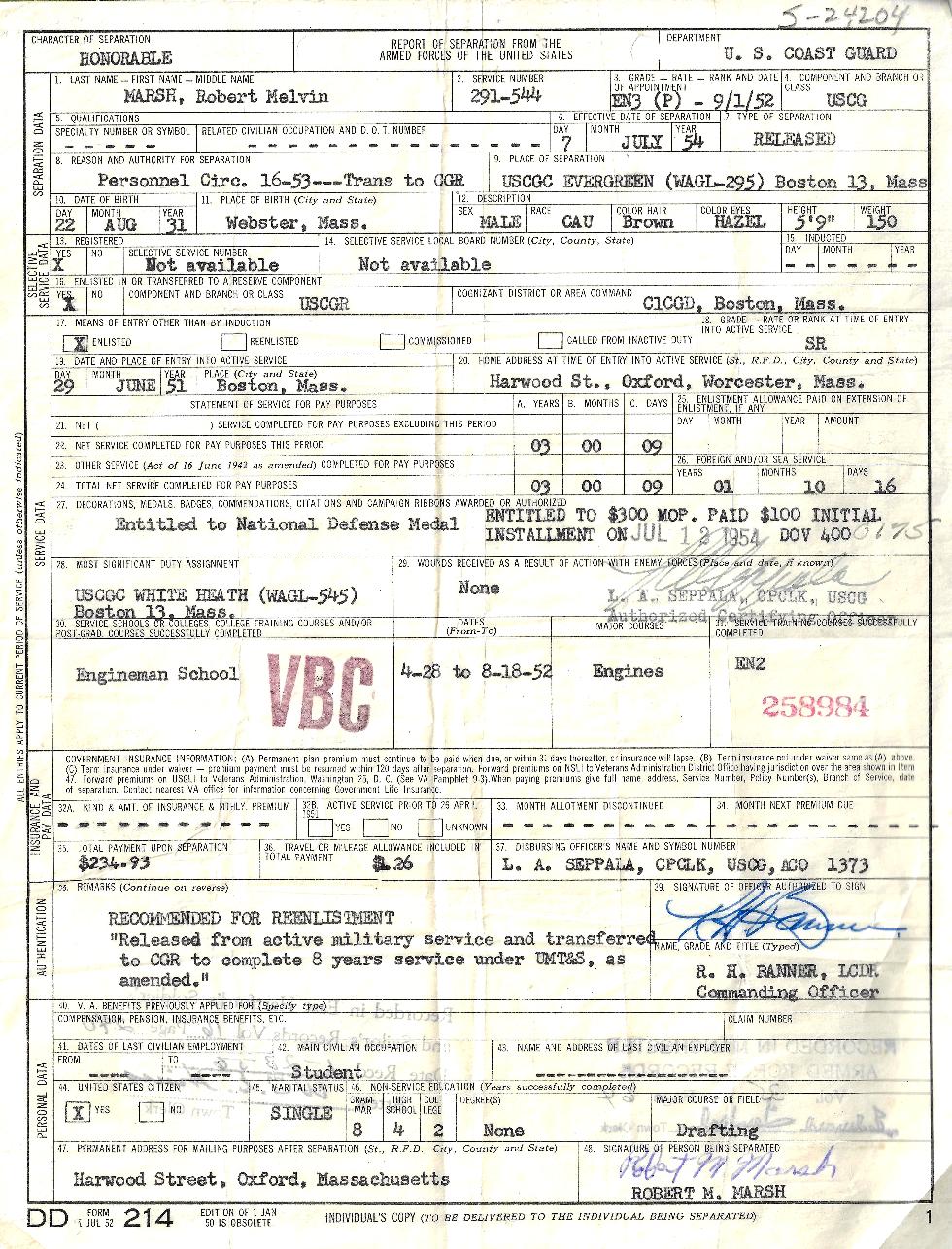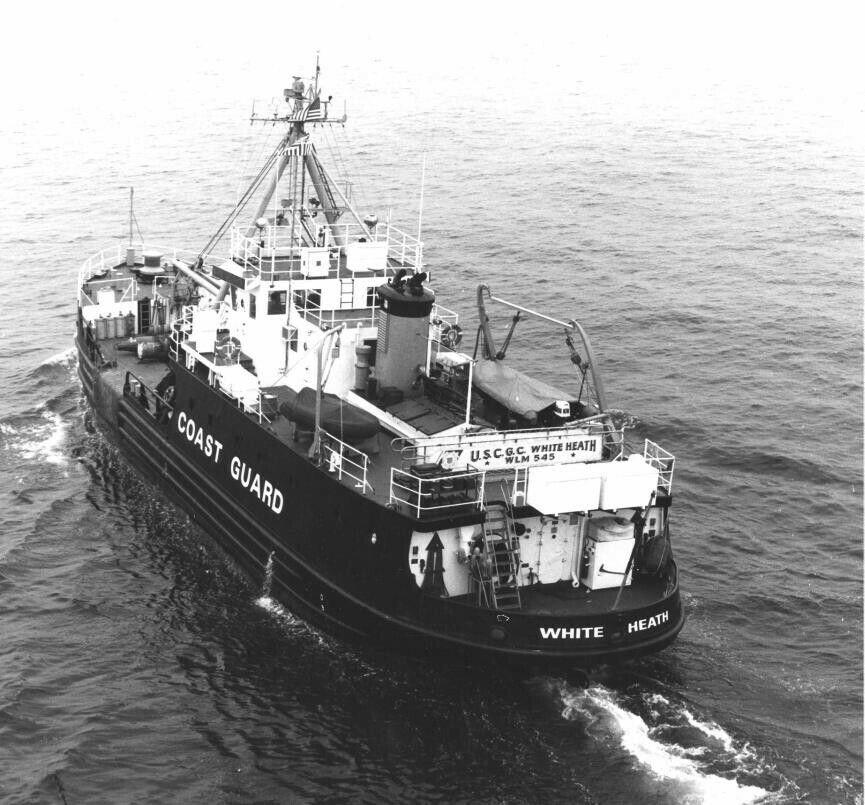 White Heath, 1947
WAGL / WLM 545; YF-445
The Heath tree is a shrub or small evergreen tree with a height of 1 to 4 (sometimes 7) meters. The many small flowers are white. It is found mostly in the Macchie, the dry evergreen shrub areas.
Builder: Erie Concrete & Steel Supply Company, Erie, Pennsylvania
Commissioned: 1944 (USN); 9 August 1947
Decommissioned: 31 March 1998
Length: 132' 10"
Beam: 30'
Draft: 8' 9" max
Propulsion: Diesel electric; 2 x 600 bhp Union diesels with twin screws
Complement: 1 warrant, 20 crewmen (1948)
Armament: None
CLASS & DESIGN HISTORY:
White Heath was the former Navy lighter, YF-445. The Coast Guard acquired a total of eight of these former Navy YF-257-class lighters between 1947-1948 for conversion to coastal buoy tenders. They were needed to complement the larger seagoing buoy tenders in servicing short-range-aids-to-navigation, typically those placed in coastal waters and harbors.
They were built entirely of steel and were originally designed to carry ammunition and cargo from shore to deep-draft vessels anchored off-shore. These lighters were well suited for a variety of coastal tasks because their hull design incorporated a shallow draft with a solid engineering plant. All of these 133-foot lighters had sufficient cargo space for storing equipment and an open deck and boom for handling large objects. They proved to be capable and useful buoy tenders. Each was named for a plant, shrub or tree, prefixed by "White."
CUTTER HISTORY:
YF-445 was built by the Erie Concrete & Steel Suply Company in Erie, Pennsylvania. The Erie shipyard built 12 of the YF-257 class lighters for the Navy during World War II. Her keel was laid on 4 June 1943, and she was launched on 21 July 1943. However, YF-445 was not commissioned into the Navy until 9 August 1944. At the end of World War II, she was decommissioned and transferred to the Coast Guard. On 9 August 1947 she was formally commissioned as a Coast Guard cutter and was christened White Heath and given the hull designation WAGL-545. She was then sent to the Coast Guard Yard for conversion to a buoy tender. Her deck arrangement was converted to include a large derrick to handle buoys and her upper deck was extended.
She was stationed throughout her Coast Guard career at Boston. Her primary assignment was to tend aids to navigation although she was called upon to conduct other traditional Coast Guard duties, such as search and rescue, law enforcement or light icebreaking duties, as required.
From 4 to 5 October 1960 she assisted after an Eastern Airlines crash near Boston.
She was decommissioned on 31 March 1998 and was transferred to Tunisia on 10 June 1998.
USCGC EVERGREEN - WAGL-295
The USCGC Evergreen (WLB-295, WAGO-295, and WMEC-295) was originally built as a 180-foot (55 m) sea going buoy tender (WLB). A Cactus, or A-class vessel, Evergreen's preliminary design was completed by the United States Lighthouse Service and the final design was produced by Marine Ironworks and Shipbuilding Corporation in Duluth, Minnesota (also the builders). The keel was laid on 15 April 1942. It was launched on 3 July 1942 and commissioned on 30 April 1943. The original cost for the hull and machinery was $871,946.
Evergreen is one of 39 original 180-foot (55 m) seagoing buoy tenders built between 1942-1944. All but one of the original tenders, the USCGC Ironwood, were built in Duluth. Like all of these tenders, the Evergreen was named after a plant. Starting In 1948, Evergreen served as part of the International Ice Patrol, in addition to her duties as a buoy tender. In 1956, Evergreen served as the commanding vessel in the rescue of survivors from the Andrea Doria sinking. In 1964, Evergreen was converted to an oceanographic vessel and re-designated WAGO-295. During the conversion, a computer was installed, and Evergreen became the first government oceanographic ship to have one. As an oceanographic vessel, she was also converted from a black hull paint scheme to a white hull paint scheme, which the vessel wore until it was decommissioned. In 1968 Evergreen suffered a major fire in her engine room while tied to the pier. The fire was extinguished and the vessel was repaired. In 1972, Evergreen underwent extensive modification, including the addition of a bow thruster, and changes to her superstructure. In 1982, when the Coast Guard's oceanographic research program ended, the vessel was converted to a Medium Endurance Cutter, and re-designated WMEC-295.
Evergreen was decommissioned on 26 June 1990. She was used by the Navy as a target and sunk in 1992.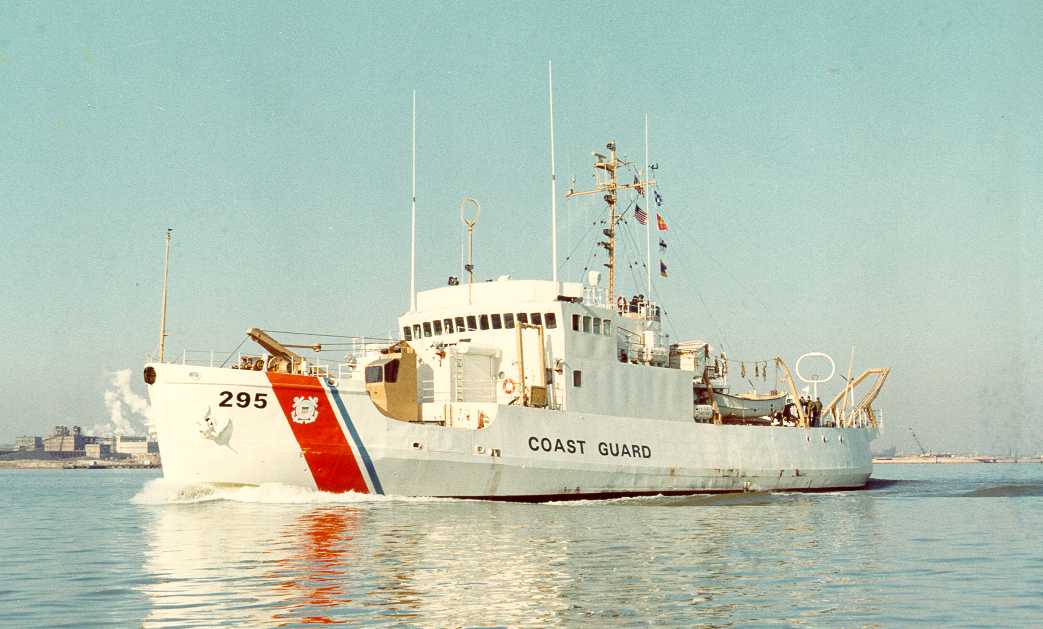 ROBERT M. MARSH COAST GUARD PHOTOS