CHESTERFIELD MASS CIVIL WAR RECIPIENT OF THE CONGRESSIONAL MEDAL OF HONOR - Samuel E Eddy
AWARDED FOR ACTIONS DURING CIVIL WAR SERVICE: ARMY DIVISION: 37TH MASSACHUSETTS INFANTRY GENERAL ORDERS: CITATION:
THE PRESIDENT OF THE UNITED STATES OF AMERICA, IN THE NAME OF CONGRESS, TAKES PLEASURE IN PRESENTING THE MEDAL OF HONOR TO PRIVATE SAMUEL E. EDDY, UNITED STATES ARMY, FOR EXTRAORDINARY HEROISM ON 6 APRIL 1865, WHILE SERVING WITH COMPANY D, 37TH MASSACHUSETTS INFANTRY, IN ACTION AT DEATONSVILLE (SAILOR'S CREEK), VIRGINIA. PRIVATE EDDY SAVED THE LIFE OF THE ADJUTANT OF HIS REGIMENT BY VOLUNTARILY GOING BEYOND THE LINE AND THERE KILLING ONE OF THE ENEMY THEN IN THE ACT OF FIRING UPON THE WOUNDED OFFICER. WAS ASSAILED BY SEVERAL OF THE ENEMY, RUN THROUGH THE BODY WITH A BAYONET, AND PINNED TO THE GROUND, BUT WHILE SO SITUATED HE SHOT AND KILLED HIS ASSAILANT.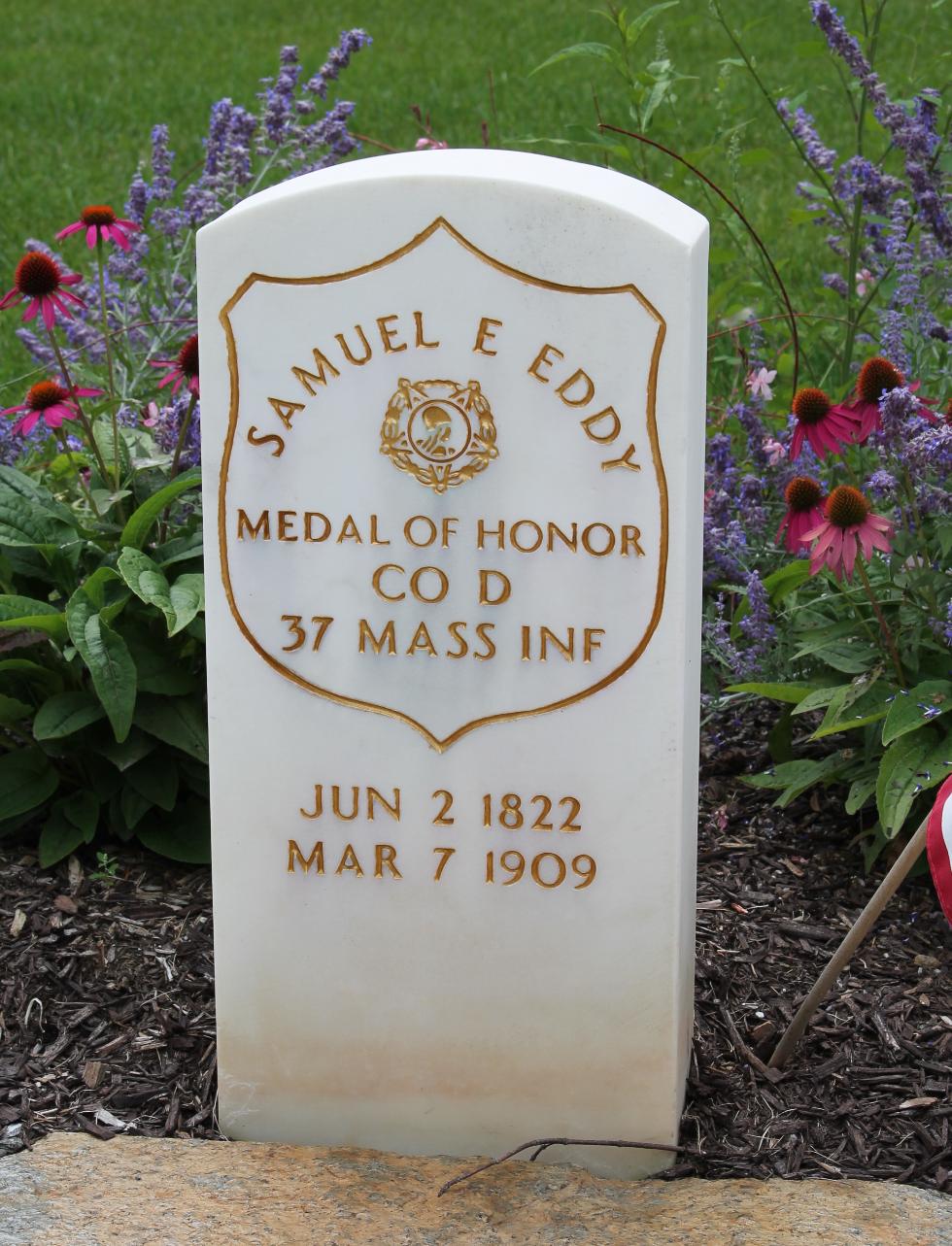 CHESTERFIELD MASS WORLD WAR I VETERANS MEMORIAL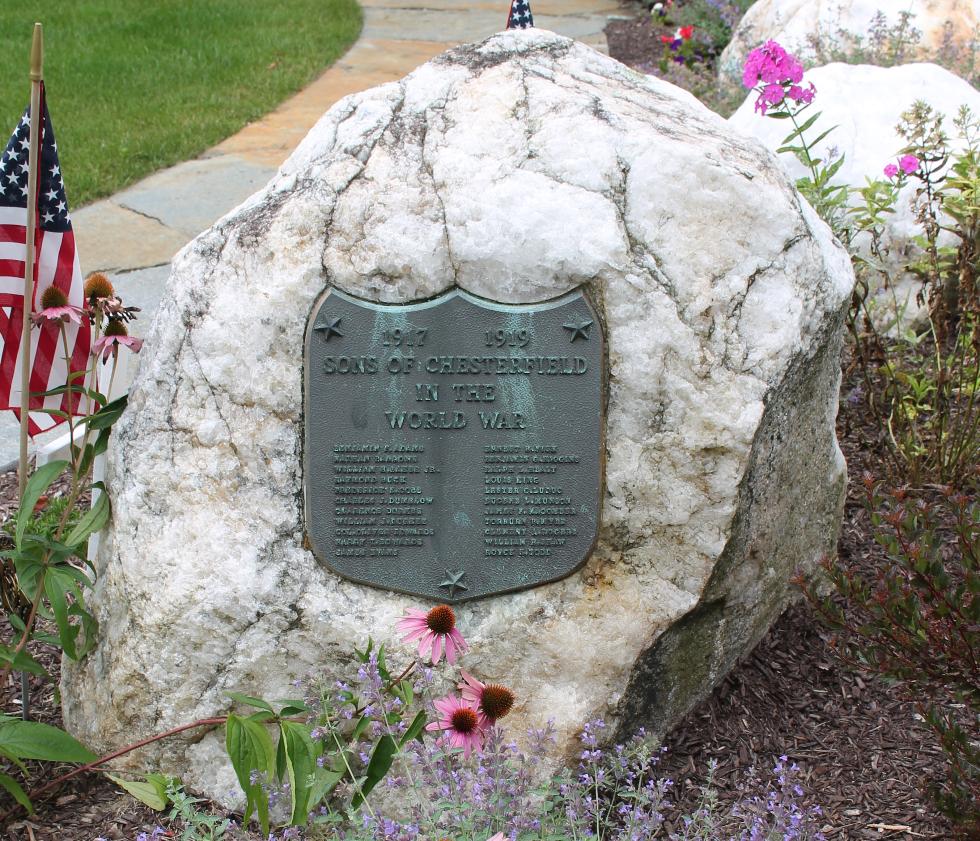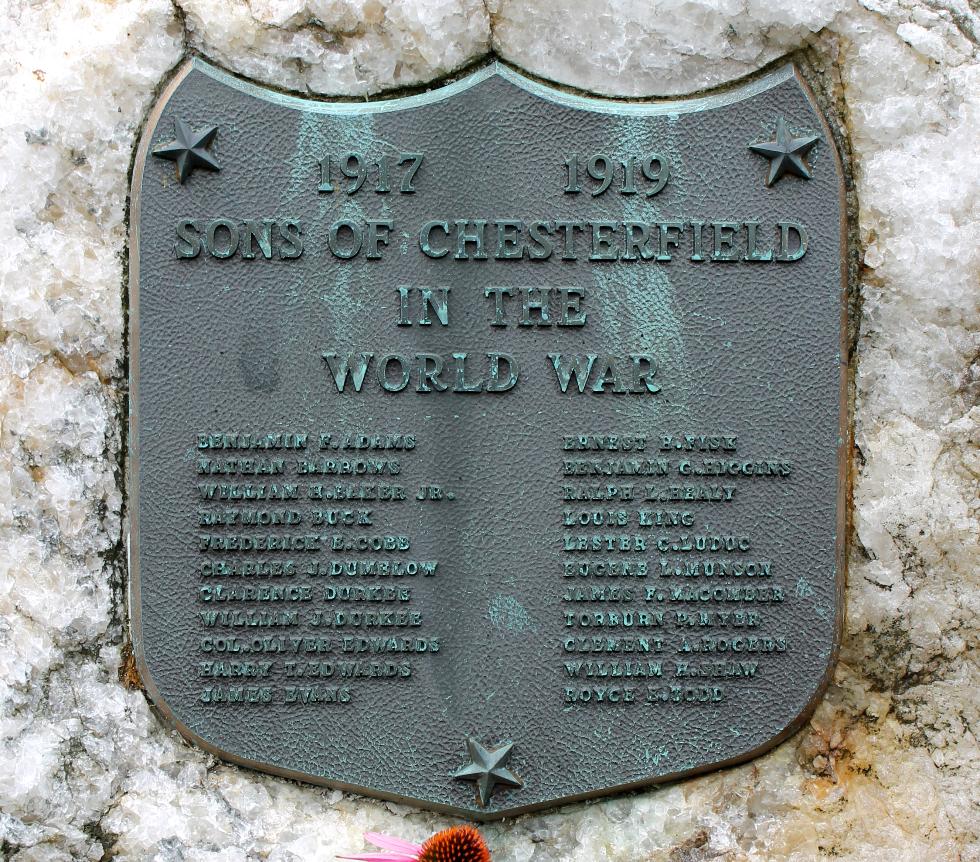 CHESTERFIELD MASSACHUSETTS WORLD WAR II VETERANS MEMORIAL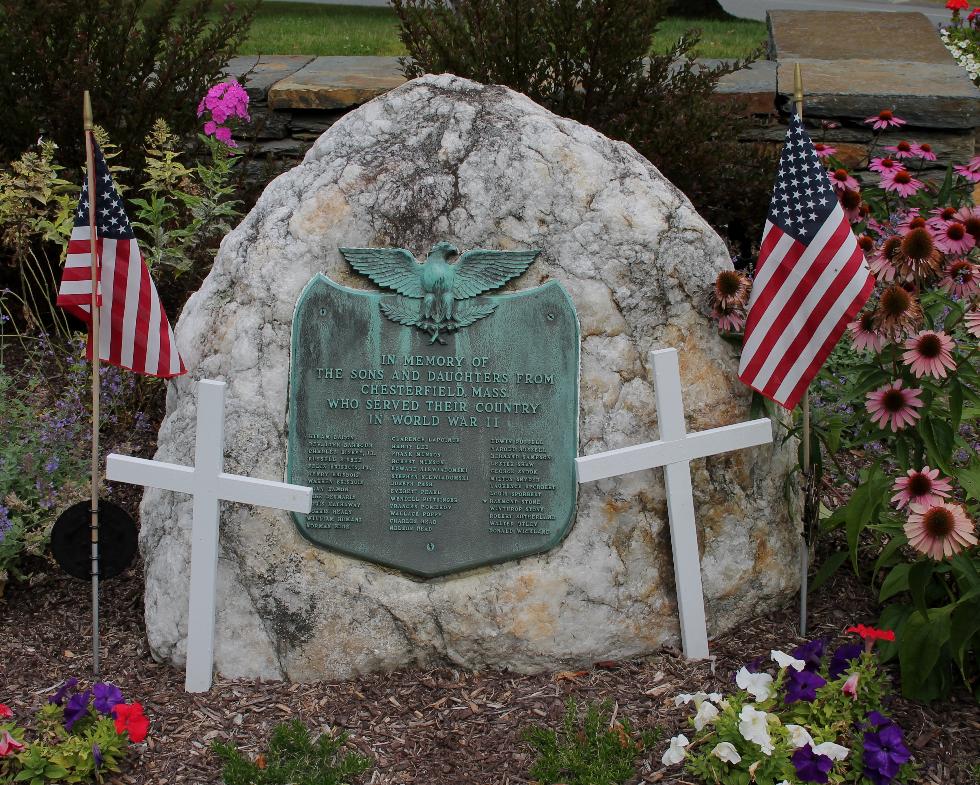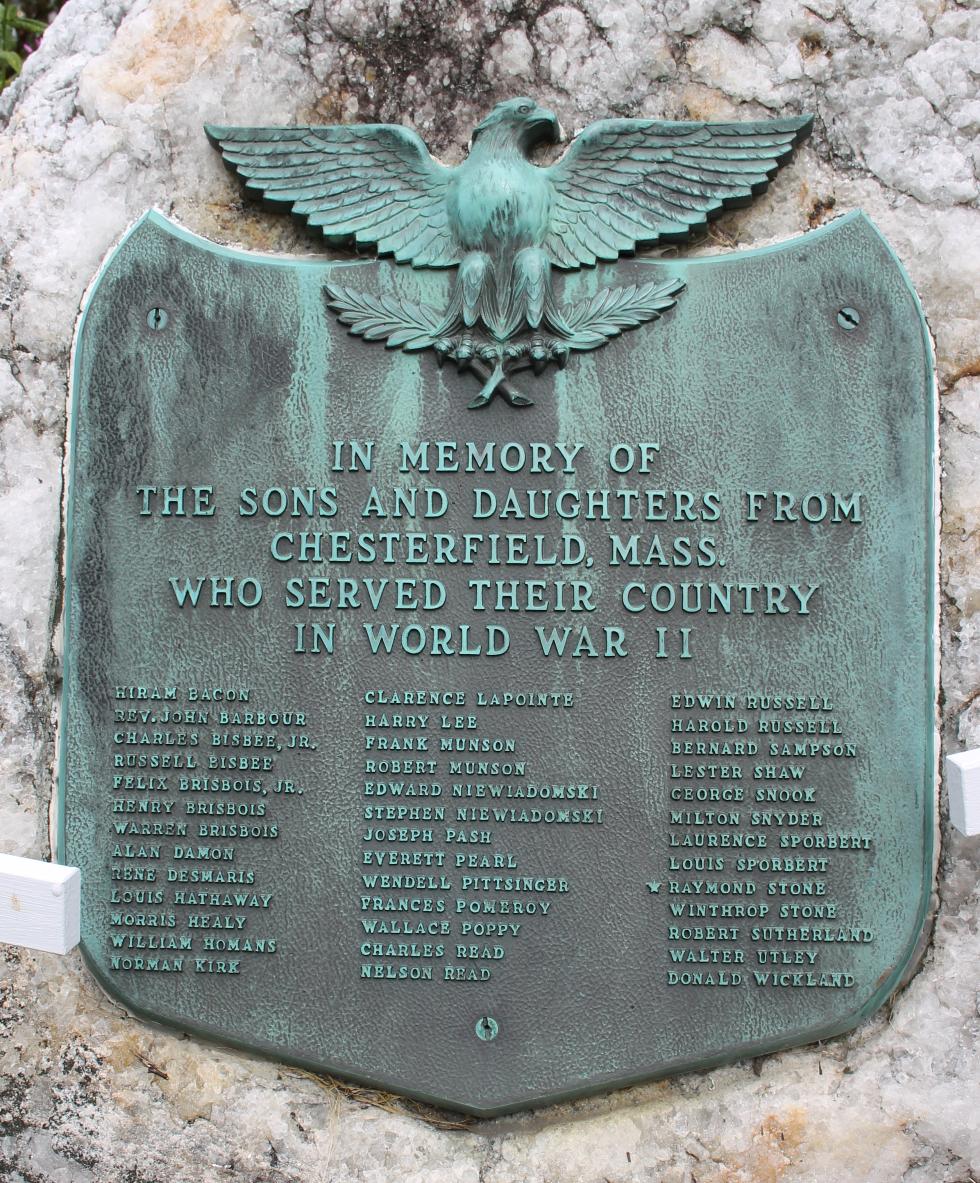 CHESTERFIELD MASSACHUSETTS KOREAN WAR VETERANS MEMORIAL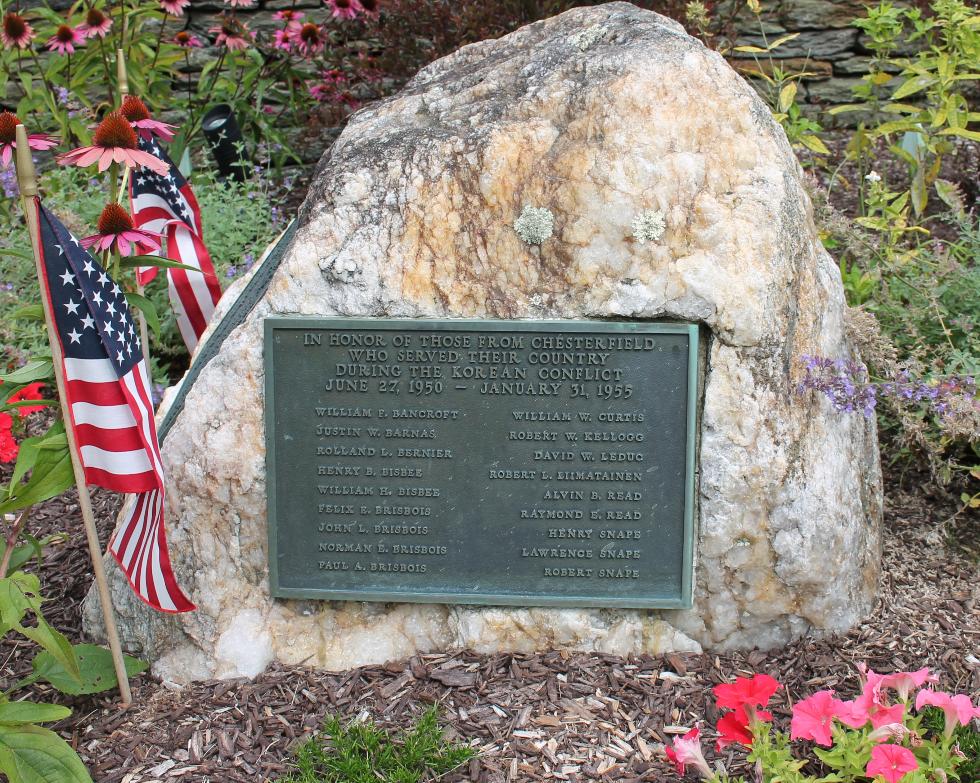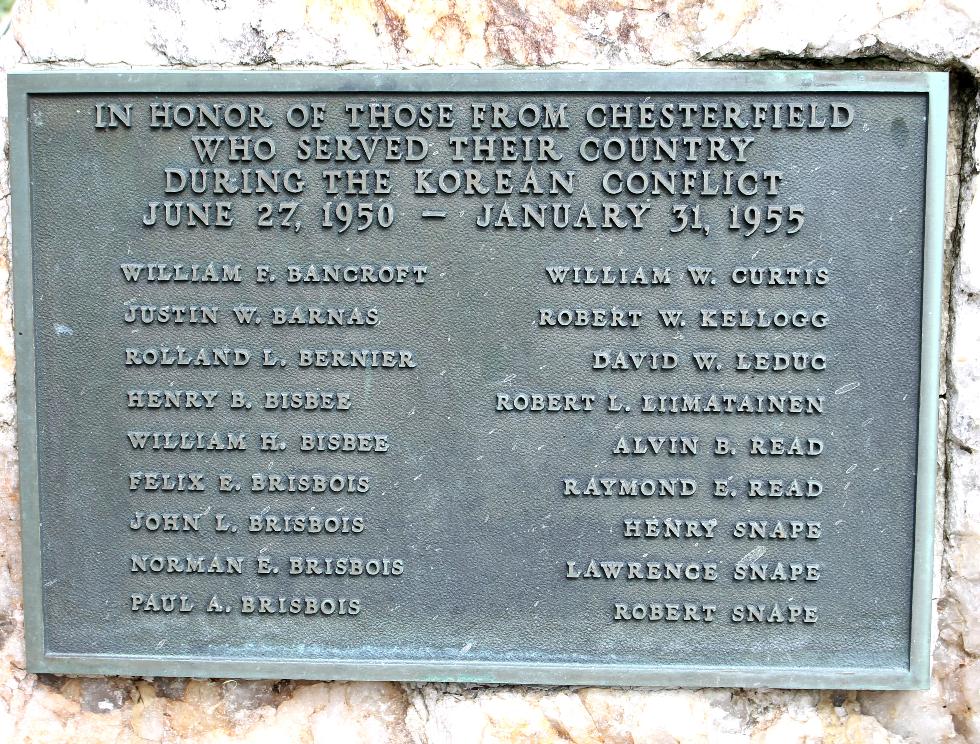 CHESTERFIELD MASSACHUSETTS VIETNAM WAR VETERANS MEMORIAL